If you're looking for an engaging and entertaining activity for Valentine's Day then we've got just the ticket(s).
The theatre is an amazing choice for a date for so many reasons. It's more of a treat than going to the cinema and more intimate than going to a gig. It's also an excuse to make a bit more of an effort – in the opulent surroundings of the West End you'll have no qualms getting dressed up for each other.
A shared emotional experience will also bring you closer together – and there's nothing quite like the raw emotion of musical theatre. So take your Valentine to one of these shows this Tuesday and watch your relationship blossom.
The Phantom of the Opera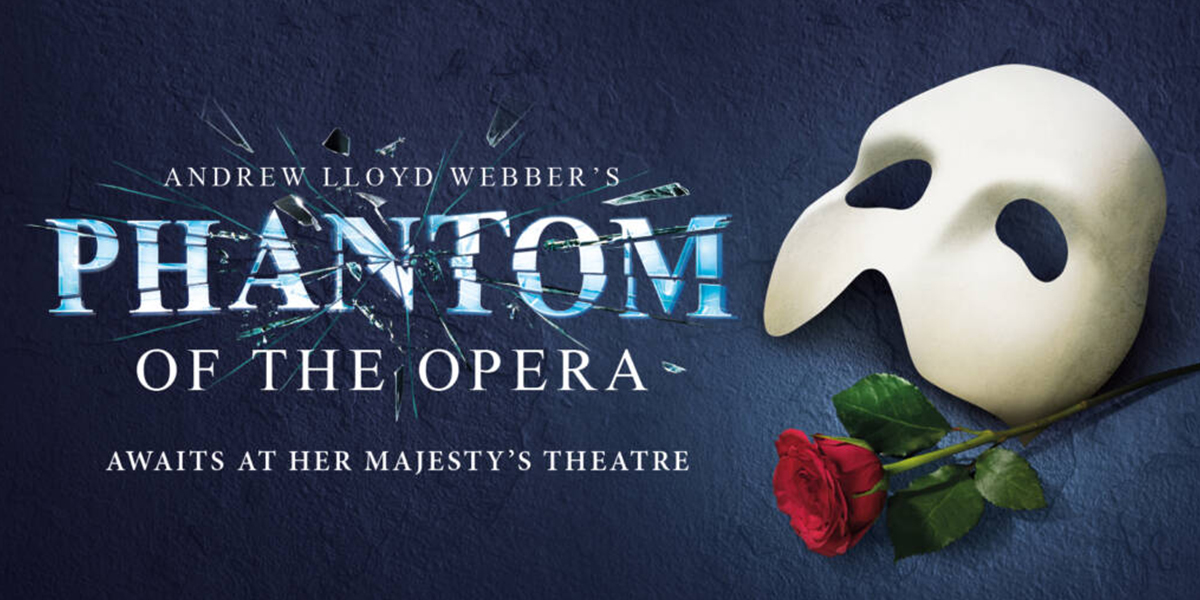 The award-winning musical by Andrew Lloyd-Webber is a beguiling tale of love, loss and longing.
A beautiful and talented young soprano, Christine Daeé, becomes the object of obsession for a disfigured musical genius – the Phantom – who's hiding in the sewers below the French opera house where Christine is a chorus girl.
The Phantom's plans to coerce Christine into his arms are scuppered when her childhood sweetheart – the rich and handsome Raoul – begins to pursue her also. A power struggle between the two ensues, culminating in a dramatic final confrontation.
The mysterious phantom character was first dreamt up in the early 1900s by Gaston Leroux – a legendary author of French crime fiction. Adapted for the stage by Lloyd-Webber in 1986, Phantom is the second longest-running show on the West End.
Buy tickets for Phantom of the Opera at Her Majesty's Theatre
Les Misérables

The longest running show on the West End, Les Misérables is an epic tale exploring love on every possible level.
Set in France shortly after the fall of Napoleon, the story follows the life of Jean Valjean – a peasant who was sent to prison for stealing bread to feed his sister's starving children. Upon his release, life as an excon is too hard and he resolves to a life of crime, only to be given a second chance for an honest life by a benign bishop.
The plot twists and turns as Valjean builds himself up, constantly pursued by his arch nemesis, a fanatical police inspector named Javert. Valjean becomes mayor of a small town, adopts a dying woman's daughter and eventually finds himself fighting in the anti-monarchist June rebellion of 1832.
Les Misérables is an emotional tour de force. With its incredible story, anthemic score and dazzling stage production, you and your guest will be left absolutely breathless.
Book tickets for Les Misérables at Queen's Theatre
Beautiful – The Carole King Musical
This jukebox musical tells the story of Carole King's rise to fame. Beautiful brings you the inspiring true tale of how she became one of the most successful solo acts in popular music history, documenting her time as a songwriting team with husband Gerry Goffin as well as her relationships with fellow writers and best friends Cynthia Weil and Barry Man.
Carole King began her career in the music industry when she sold her first hit Will You Love Me Tomorrow when she was just seventeen. The classics featured make this a great choice for a date night with so many recognisable songs. Although Carole King's personal relationship featured was not a fairy tale romance, this musical will touch your heart.
Buy tickets for Beautiful – The Carole King Musical at Aldwych Theatre
Mamma Mia

This one's the most obviously romantic on the list, mainly because it's set during a wedding.
Beautiful young bride-to-be, Sophie, is about to be married on a picturesque Greek island at a hotel owned by her mother, Donna. Sophie sneakily tries to uncover the true identity of her father by inviting three of her mum's former flames to her wedding. Drama ensues as old wounds reopen and the truth finally escapes.
Set on a picturesque Greek island in the heat of summer, Mamma Mia! combines Abba's smash hits with an enchanting modern fairytale. Tap your feet and sing along to all the classics, from Dancing Queen and Gimme Gimme, to Take a Chance on Me and, of course, the title song, Mamma Mia!